ABOUT ACADIA
ACADIA was formed for the purpose of facilitating communication and critical thinking regarding the use of computers in architecture, planning and building science. The organization is committed to the research and development of computational methods that enhance design creativity, rather than simply production, and that aim at contributing to the construction of humane physical environments. A particular focus is education and the software, hardware and pedagogy involved in education. Please visit the main ACADIA website for more information.
CONFERENCE CHAIRS
Assistant Professor of Architecture, University of Pennsylvania
Dorit Aviv, PhD, AIA, is Assistant Professor of Architecture at the University of Pennsylvania's Weitzman School of Design, where she directs the Thermal Architecture Lab, an interdisciplinary laboratory focused on the intersection of thermodynamics, architectural design, and material science. Her work examines how architectural materials and forms can impact airflows, energy interactions, and human health. She is a licensed architect and holds a PhD in architectural technology from Princeton University.
A recipient of a 2020 Holcim Award for Sustainable Design and Construction, Aviv's current projects include a combined evaporative and radiative cooling prototype for desert climate, development of radiant cooling for hot-humid climates, a distributed environmental sensing network, and indoor environmental quality control and assessment technologies.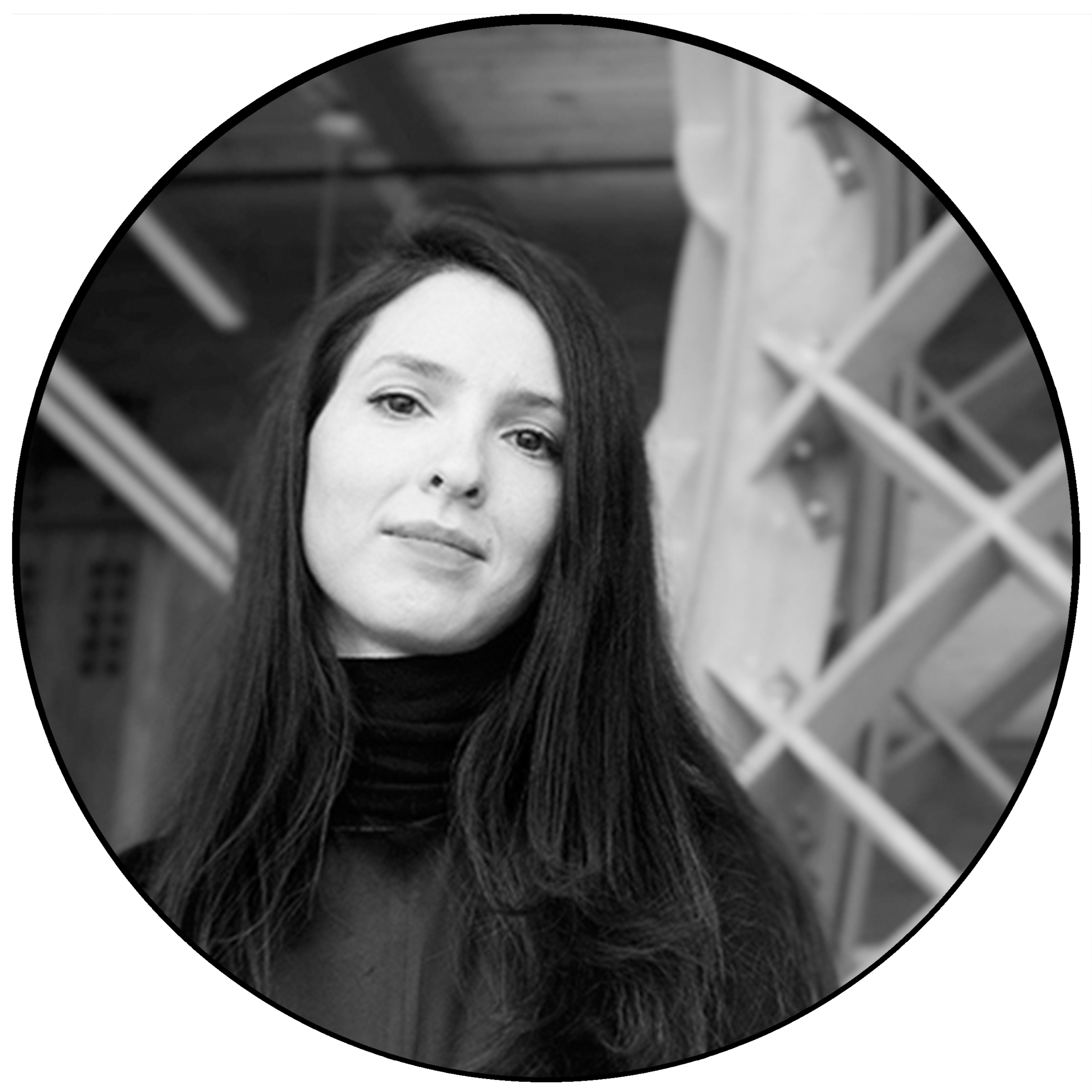 Associate Professor of Practice, University of Pennsylvania
Hina Jamelle teaches final year Graduate Option Studios and directs the Graduate Program's Urban Housing Studios at the University of Pennsylvania Weitzman School of Design. She has held the Visiting Schaffer Practice Professorship at the University of Michigan. Jamelle is the co-director of the New York and Shanghai based architectural firm Contemporary Architecture Practice and has co-edited issues of Architectural Design AD titled IMPACT [2020] as well as Elegance [2007]. Hina Jamelle's book UNDER PRESSURE on Urban Housing was published in 2021.
Founded in 1999, Contemporary Architecture Practice [CAP] is known for futuristic designs using digital techniques and the latest technologies for the design and manufacturing of architecture. Projects include commissions by The Museum of Modern Art [New York]; Reebok Shanghai, Lijia Smart Park, Chongqing, Wenjin Hotels, Beijing, NJCTTQ Pharmaceuticals, Nanjing, AMEC Technologies, Nanchang [China]; Samsung, Seoul [South Korea]; and IWI Orthodontics Clinic, Tokyo [Japan]. Co-Directors Rahim and Jamelle have won the Architectural Record Design Vanguard Award and were featured in Phaidon's 10x10x2 as one of the world's top 100 emerging architects. Their project, IWI Orthodontics in Tokyo, Japan was featured in Phaidon's ROOM 100 as one of the most creative interior design projects of the century. In 2015 Jamelle was recognized as 50 Under 50 Innovators of the 21st Century by a distinguished jury.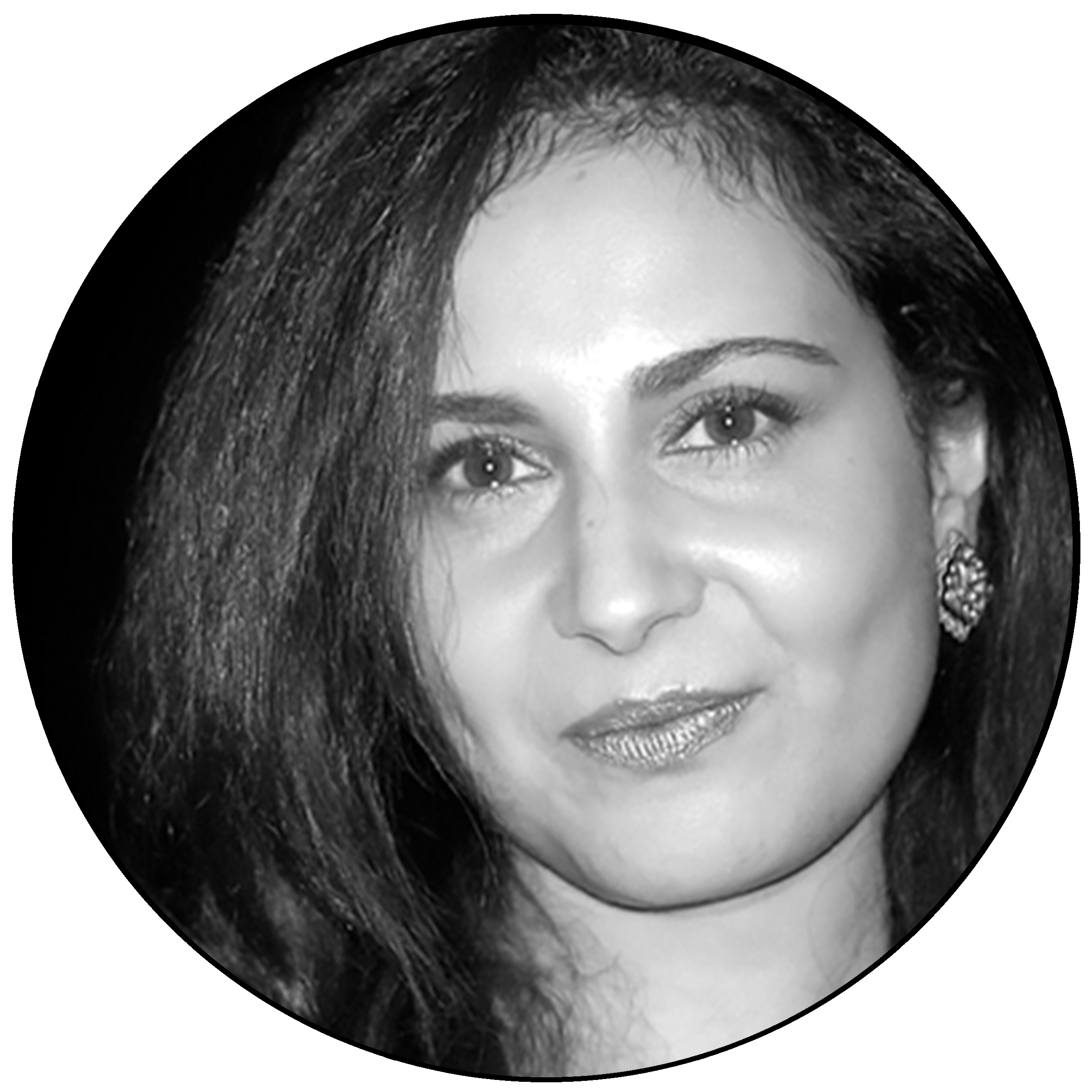 Assistant Professor of Architecture, University of Pennsylvania
Robert Stuart-Smith is Program Director for the Masters of Science in Design: Robotics and Autonomous Systems degree (MSD-RAS), Assistant Professor of Architecture in the Weitzman School of Design, and an Affiliate Faculty member of Penn Engineering's GRASP Lab. He directs the Autonomous Manufacturing Lab in Penn's Department of Architecture (AML-PENN), and co-directs its sister lab in University College London's Department of Computer Science (AML-UCL). Stuart-Smith's research operates at the intersection of algorithmic design, robotic fabrication, and collective robotic construction — developing an integrated approach to design, manufacturing, and robot behavior through varying degrees of programmed autonomy. Stuart-Smith is P-I for the £1.2mil EPSRC project "Applied Off-site and On-site Collective Multi-Robot Autonomous Building Manufacturing" and Co-I for a £2.9mil EPSRC research project into "Aerial Additive Building Manufacturing", involving collaborations with industry partners including Cemex, Skanska, Mace, Burohappold, Arup, MTC, Ultimaker, Kuka, and others. Stuart-Smith is a co-founder of the experimental research collaborative Kokkugia and architectural practice Robert Stuart-Smith Design. Prior to joining the faculty at Penn in 2017, Stuart-Smith was a Studio Course Master in the AA School's Design Research Laboratory (2009-17), and held visiting professorships at Washington University, RMIT, University of Innsbruck, amongst others. Stuart-Smith's work has been published in journals including Science Robotics, AD Architectural Design, and Architecture D'Aujourd'hui. He has lectured and presented in symposia at institutions including AA, Sci-Arc, CCA, MIT, RMIT, Angewandte, Strelka Institute, Tsinghua University, Texas A+M, and others.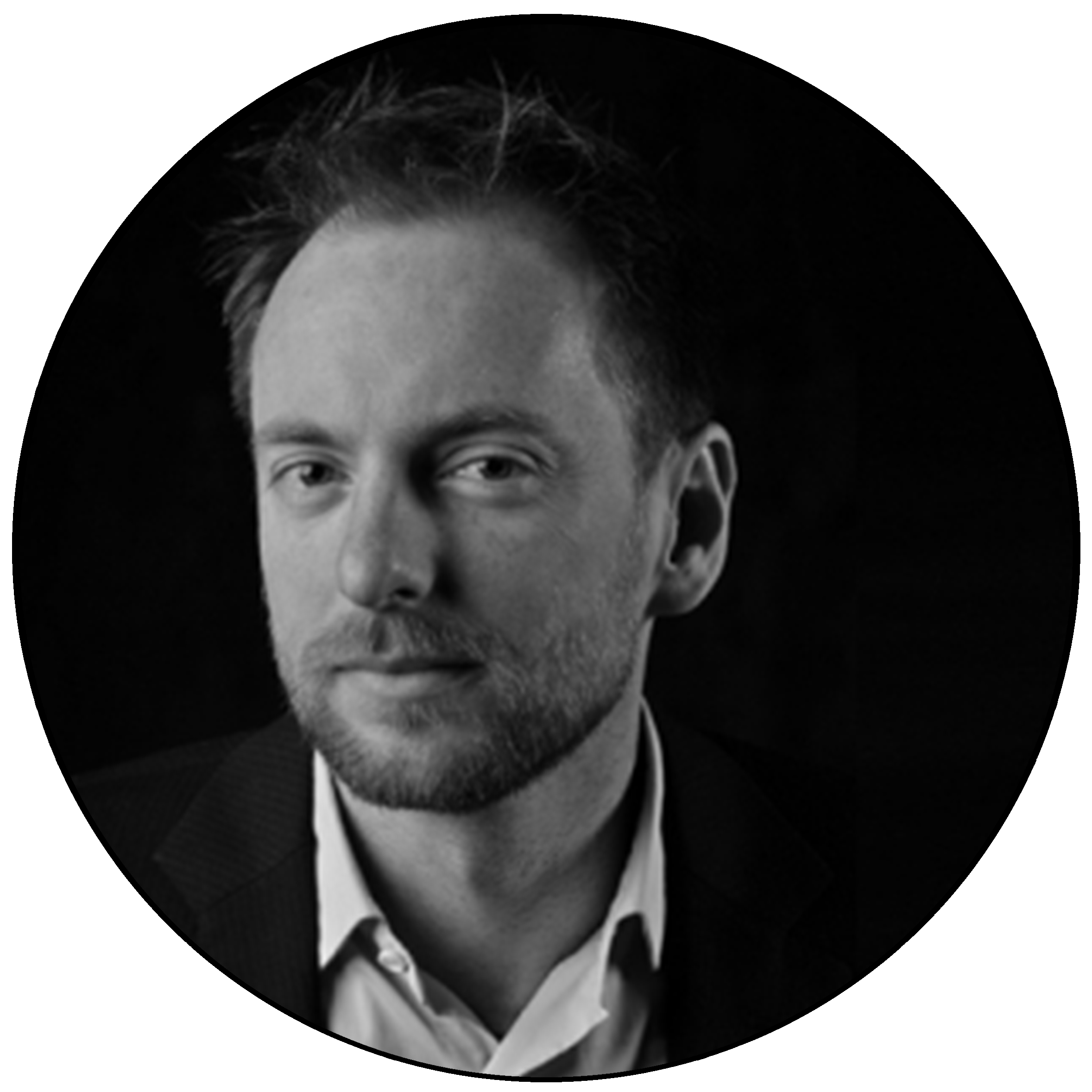 Assistant Professor of Architecture, University of Pennsylvania
Masoud Akbarzadeh is a designer with a unique academic background and experience in architectural design, computation, and structural engineering. He is an Assistant Professor of Architecture in Structures and Advanced Technologies and the Director of the Polyhedral Structures Laboratory (PSL). He holds a D.Sc. from the Institute of Technology in Architecture, ETH Zurich, where he was a Research Assistant in the Block Research Group. He holds two degrees from MIT: a Master of Science in Architecture Studies (Computation) and a MArch, the thesis for which earned him the renowned SOM award. He also has a degree in Earthquake Engineering and Dynamics of Structures from the Iran University of Science and Technology and a BS in Civil and Environmental Engineering. His main research topic is Three-Dimensional Graphical Statics, which is a novel geometric method of structural design in three dimensions. In 2020, he has received the National Science Foundation CAREER Award to extend the methods of 3D/Polyhedral Graphic Statics for Education, Design, and Optimization of High-Performance Structures.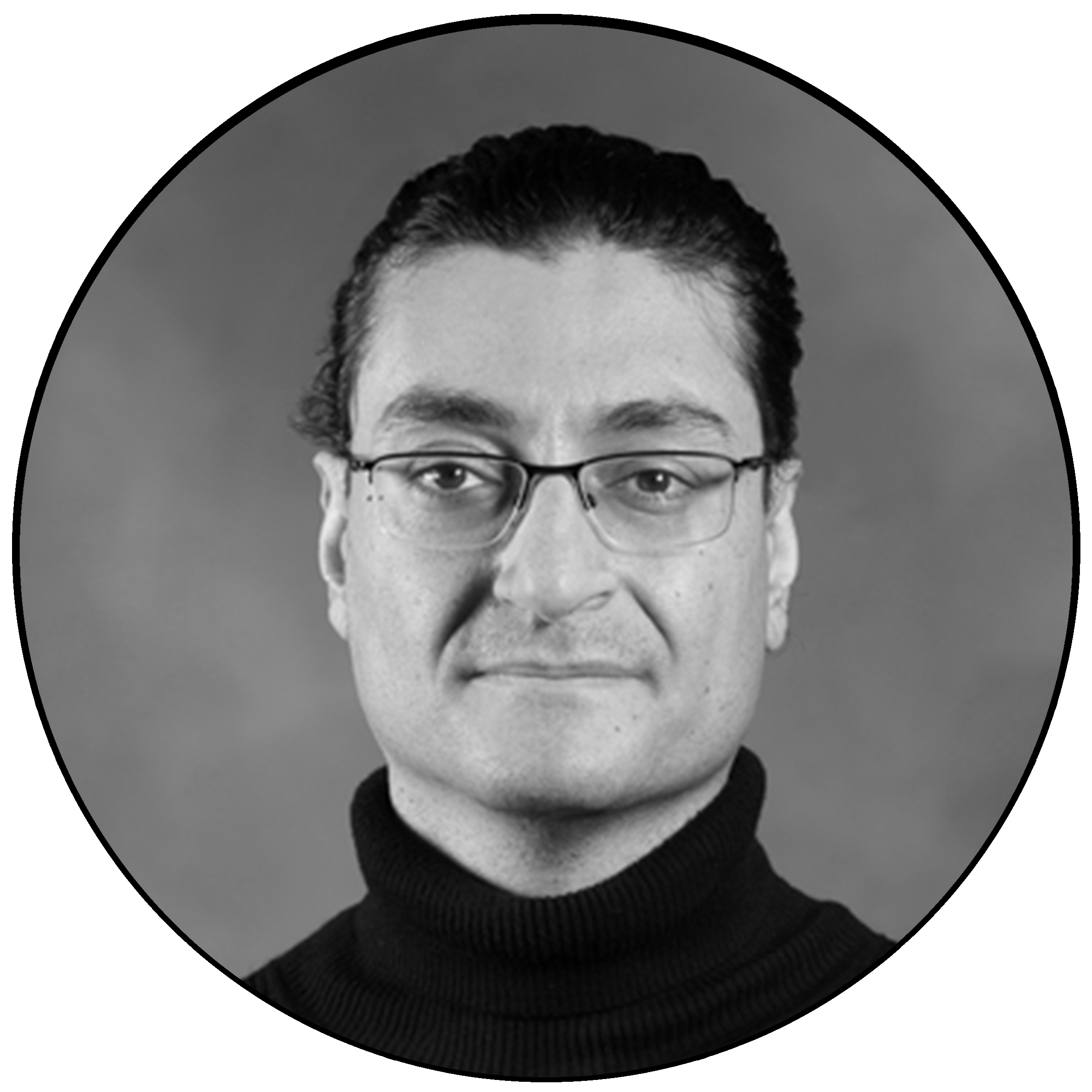 WORKSHOP CHAIR
Associate Professor of Architecture, University of Pennsylvania
Andrew Saunders is an Associate Professor of Architecture at the University of Pennsylvania Stuart Weitzman School of Design and founding principal of Andrew Saunders Architecture + Design, an internationally published, award winning architecture, design and research practice committed to the tailoring of innovative digital methodologies to provoke novel exchange and reassessment of the broader cultural context. The practice innovates at a number of scales ranging from product design, exhibition design, and residential and large-scale civic and cultural institutional design.
He received his Bachelor of Architecture from the University of Arkansas and a Masters in Architecture with Distinction from the Harvard Graduate School of Design. His current practice and research interests lie in computational geometry as it relates to aesthetics, emerging technology, fabrication and performance. He has significant professional experience as project designer for Eisenman Architects, Leeser Architecture and Preston Scott Cohen, Inc.
He has taught and guest lectured at a variety of institutions, including Cooper Union and the Cranbrook Academy of Art, and, most recently, he was Assistant Professor of Architecture & Head of Graduate Studies at Rensselaer Polytechnic Institute in New York.
In 2004 he was awarded the SOM Research and Traveling Fellowship for Masters of Architecture to pursue his research on the relationship of equation-based geometries to early 20th century pioneers in reinforced concrete. His current practice and research interests lie in computational geometry as it relates to emerging technology, fabrication and performance. He is currently working on a book using parametric modeling as an analysis tool of 17th century Italian Baroque architecture. Most recently Andrew won the ACADIA international fabrication competition for the production of the Luminescent Limacon. The design for this lighting fixture was inspired by Flemish baroque portraits of the Dutch ruff and builds on computational and material research from his seminar Equation-based Morphologies.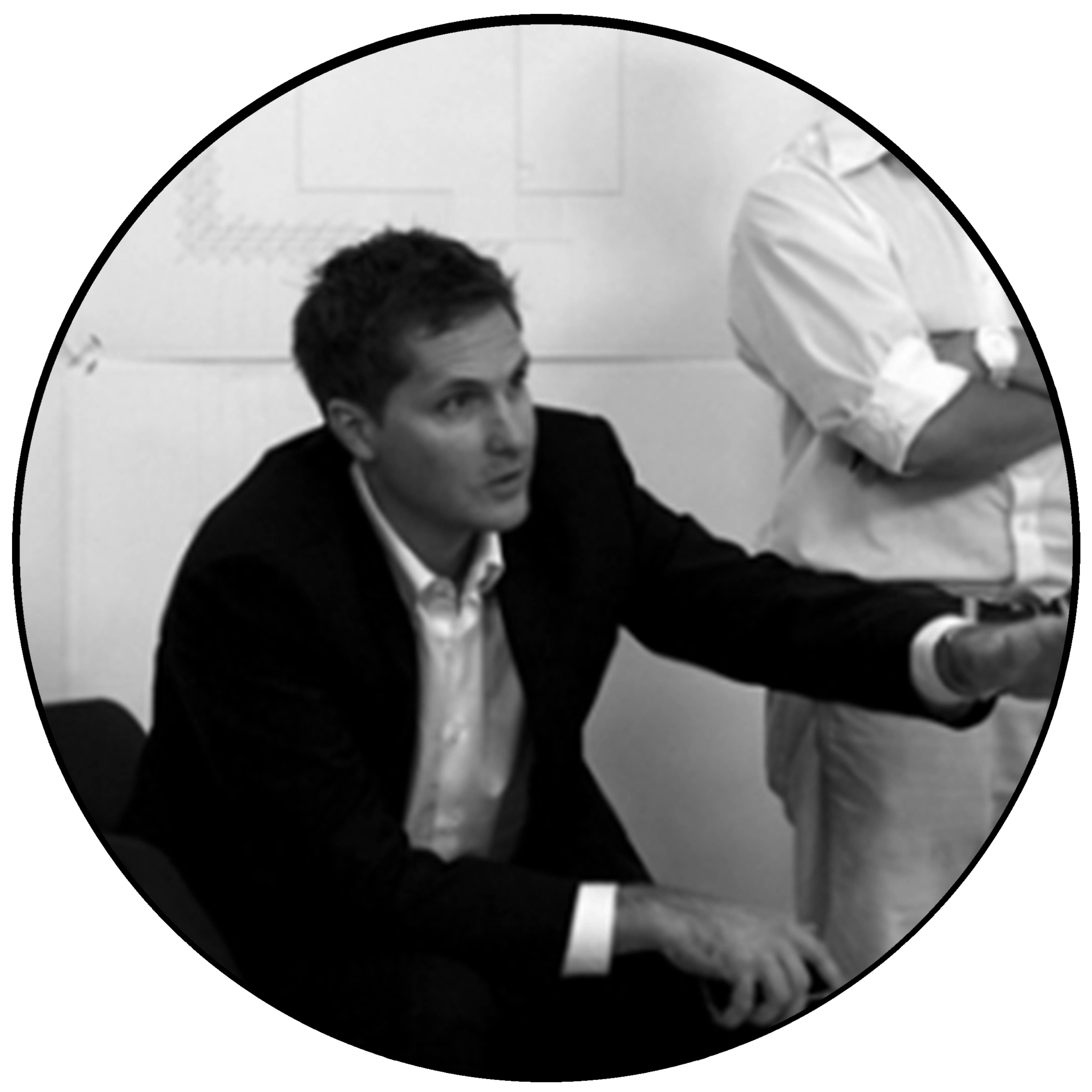 EXHIBITION/MEDIA CHAIRS
Associate Professor of Architecture, University of Pennsylvania
Ferda Kolatan is an Associate Professor at the University of Pennsylvania Weitzman School of Design and the founding director of SU11 Architecture + Design. He received his Architectural Diploma from the RWTH Aachen and his M.S.AAD from Columbia University. SU11 is an internationally acclaimed practice based in New York City and dedicated to the conceptual and material exploration at the intersection of contemporary culture, technology, and design. SU11's projects have been exhibited at renowned venues such as MoMA, FRAC Center, Walker Art Center, Vitra Design Museum, Art Basel, Artists Space NY and participated in the Venice, Beijing, and Istanbul Biennales. Ferda Kolatan has taught, lectured, and written extensively about architecture. In 2010 he co-authored the book Meander: Variegating Architecture" and in 2016 his Penn Research-Studio on Cairo received the inaugural 2017 ARCHITECT Magazine Studio Prize. In 2011 Ferda was selected as a Young Society Leader by the American-Turkish Society in New York for his achievements as an educator and designer.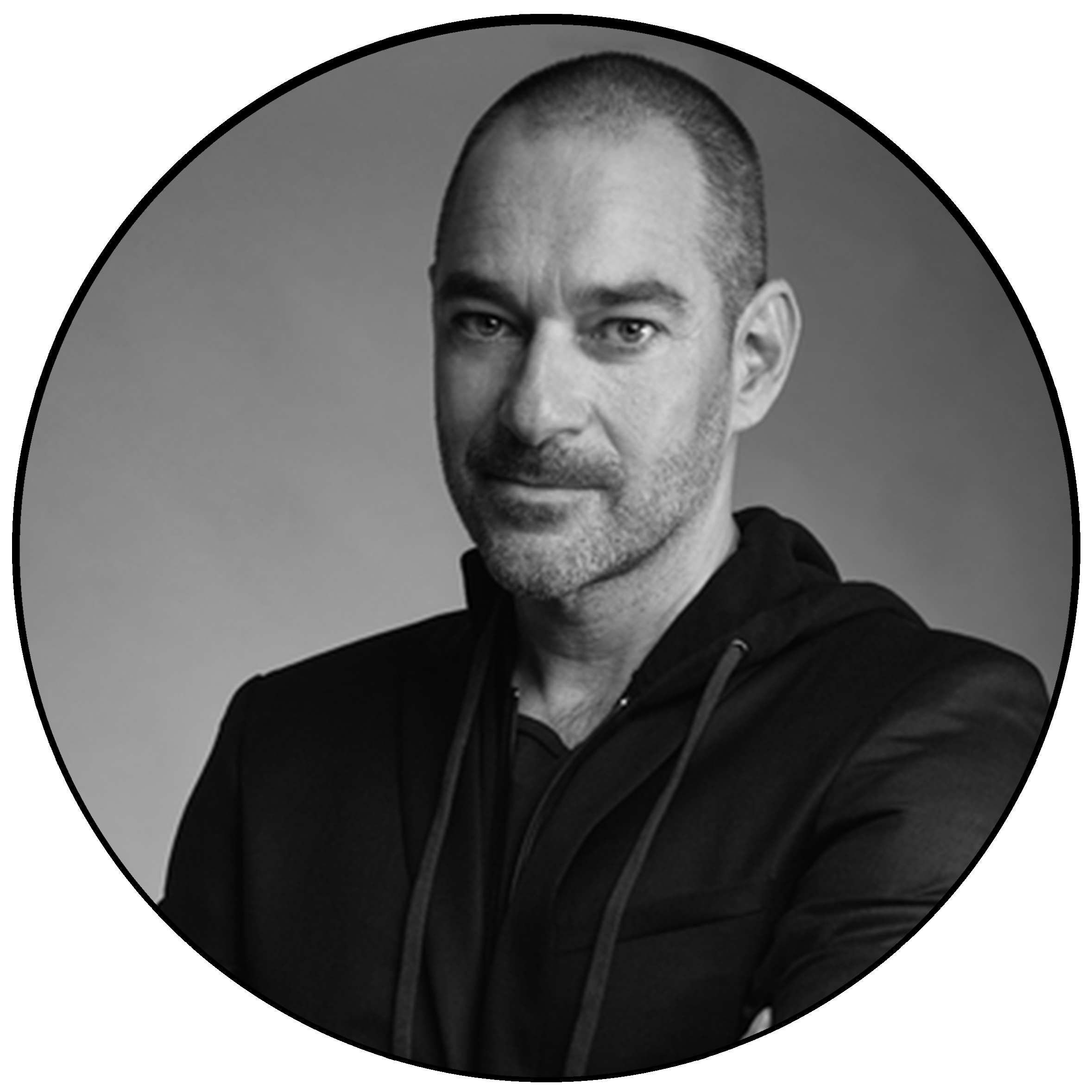 Senior Lecturer, University of Pennsylvania
Nathan Hume is a licensed architect and principal of Hume Architecture. His design work and writings have been published in journals and periodicals including Project, Log, Posit, Tarp, Paprika, and The New York Times. Nathan has exhibited work in shows at The Druker Gallery, the A+D Museum, Yale Architecture Gallery, Armstrong Gallery, Land of Tomorrow, One Night Stand, and the New York Center for Architecture. He is the creator and editor of Suckerpunch, a website exploring the work of contemporary architects and artists. He is a senior lecturer at The University of Pennsylvania and has previously taught at Yale University and Pratt Institute. He received a Bachelor of Architecture from The Ohio State University and a Master of Architecture from Yale University.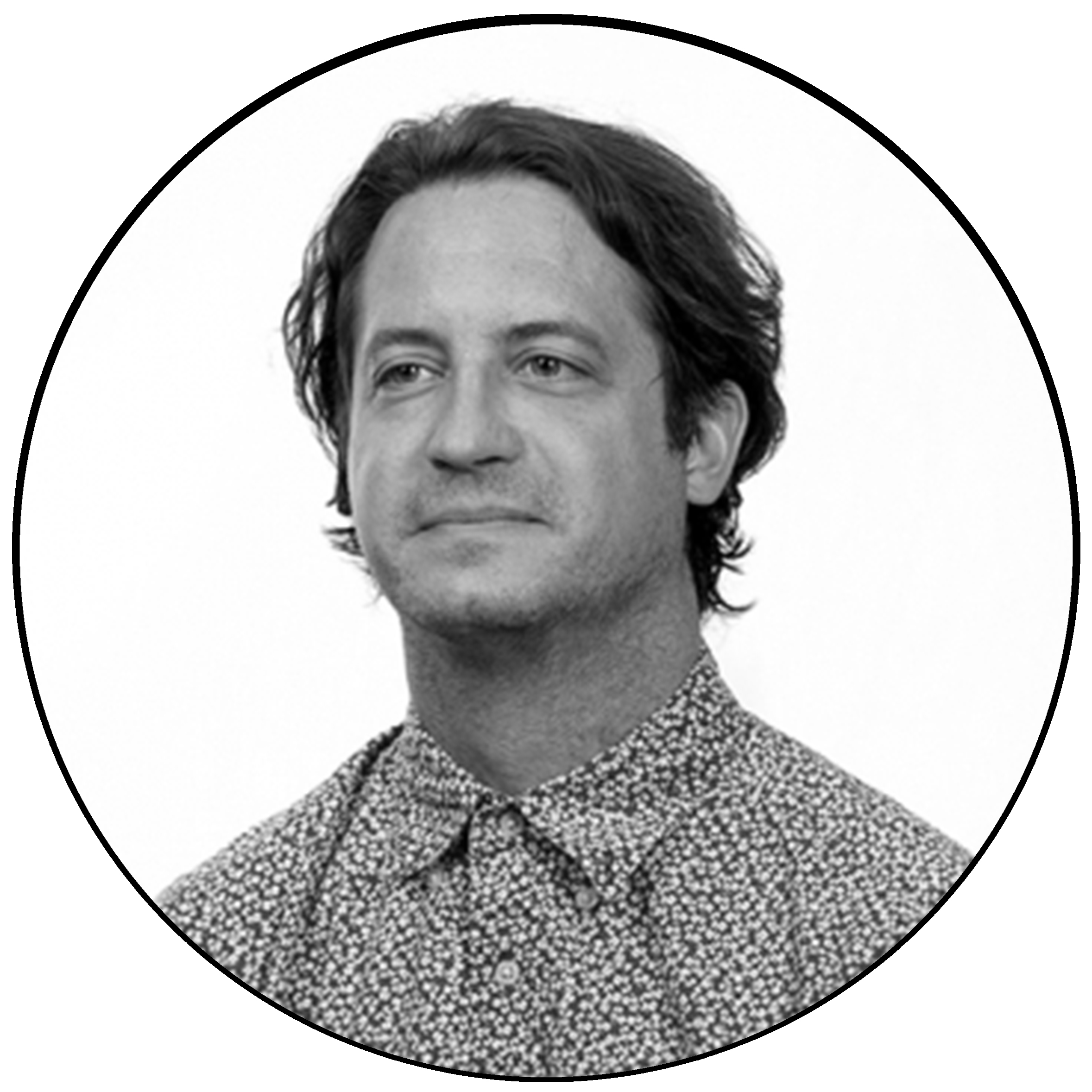 DEPARTMENTAL LEAD
Chair of Architecture and Miller Professor, University of Pennsylvania
Winka Dubbeldam, MArch MS-AAD, is a seasoned academic and design leader, serving as Chair and Miller Professor of Architecture at the University of Pennsylvania Stuart Weitzman School of Design, where she has gathered an international network of innovative research and design professionals. She also taught advanced architectural design studios at Columbia University and Harvard University, among other prestigious institutions. Dubbeldam was the External Examiner at the Architectural Association London (2006-2009) and is currently the External Examiner at the Bartlett UCL in London (2019-present). Professor Dubbeldam was named one of the DesignIntelligence 30 Most Admired Educators 2015. She has been a juror and chaired many international and national award juries, and was keynote speaker at international conferences. Professor Dubbeldam is one of the creative directors for CityX for the Virtual Italian Pavilion at the Venice Architecture Biennale [2021]. Winka Dubbeldam is also the founder and partner of the WBE certified firm Archi-Tectonics NYC LLC. widely known for their award-winning work, recognized as much for its design excellence as for its use of smart building systems, sustainable materials, and innovative structures. A recent book Strange Objects, New Solids, and Massive Things, was published by ACTAR Publishers, Spain, in Fall 2021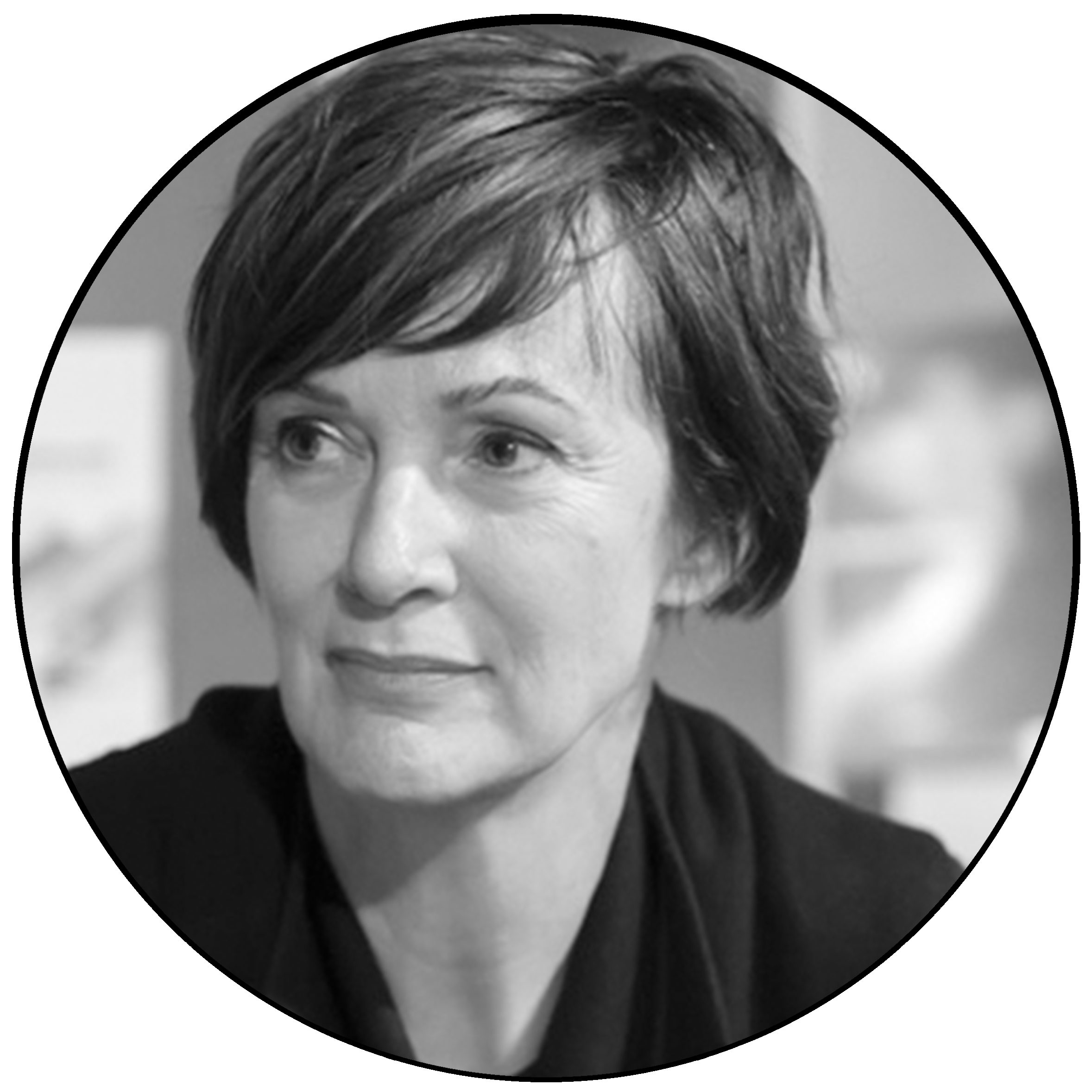 CONFERENCE MANAGEMENT
WEBSITE & TECHNICAL
Christine Khouri Sader
Kevin Jed He
Leon Yi-Liang Ko
EXHIBITION
Lauren Hanson
Reem Abi Samra
Nicholas Houser
Joseph Depre
MEDIA
Jorge Couso
MERCHANDISE
Peik Shelton
Yasmin Goulding
GRAPHIC IDENTITY
Madison Green
Paul Germaine McCoy
Peik Shelton
GRAPHIC EDITORS
Anna Ji-Eun Lim
Mingyang Yuan
Hei Wai Valerie Tse
STUDENT VOLUNTEERS
Reen Abi Samra
Jorge Couso
Lauren Hanson
Nicholas Houser
Joseph Depre
Anna Lim
Madison Green
Peik Shelton
Paul McCoy
June Mingyang Yuan
He Wai Valerie Tse
Cheuk Ming
Yasmin Goulding
Christine Khouri Sader
Shunta Moriuchi
Jeffrey Liao
Chunze Li
Cem Akgun
Adhityan Anbumozhi
Hrishi Rajasekar
Pouria Vakhshouri
Aisha Alshehri
Sihan Li
Mahsa Masalegoo
Nicholas Sideropoulos
Sophia O'Neill
Franklin Wu
Bohan Lang
Clayton Monarch
Kevin He